About me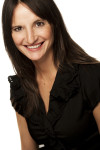 Who am I?
I'm a marriage and family therapist, a mom, a wife and a human, just like you. I reinvent myself regularly, and am currently on my third career (though I've loved all three). I'm a woman who loves being a mom, but also dreams of having wild childless adventures. I'm a advocate for you doing what you dream of and long for and need in your life. I'm super healthy, except when I'm not. I'm a loving and supportive wife who can sometimes be cranky and distracted. I'm a stranger and a friend and a collaborator. Nice to meet you.
Recent Posts
Archives
Categories
Latest posts
It makes you appreciate what he pulls off that much more. Yet the house has flourished under the direction of a short list of famed designers, ...

Pellentesque habitant morbi tristique senectus et netus et malesuada fames ac turpis egestas. Vestibulum tortor quam, feugiat vitaePellentesque habitant morbi tristique senectus et netus et ...
Categories
Search the archives
October 2017
M
T
W
T
F
S
S
« Dec
1
2
3
4
5
6
7
8
9
10
11
12
13
14
15
16
17
18
19
20
21
22
23
24
25
26
27
28
29
30
31